Our lawyers advise on how to effectively protect your wishes when preparing a Will and your entitlements as a beneficiary.
Our lawyers understand the stress and uncertainty that can occur when a loved one passes. The additional pain that the lack of a well-considered Will can bring to a family can be avoided. Estate disputes can be costly and can lead to broken relationships.
An important thing to be aware of is that Wills and Estates are closely linked. Most estate disputes can be avoided before the death of the testator when the testator makes his or her Will. A well drafted and well considered Will, done early, is the best way to minimise estate disputes later.
When should you consider having a Will made?
When there is a life changing event that makes you think you should have a Will.
The following events have been identified as triggers.
Getting married
Having children
Setting up a business
Divorcing
Re-marrying
Serious and potentially terminal illness
If you think that a Will is important for you, view our information videos and contact us to discuss your circumstances.  
Claiming against a Deceased Estate
Have you been left out of a family member's Will? Perhaps you believe that you haven't received your fair share of the estate of a recently deceased?
It is commonplace for there to be disputes regarding the contents of someone's Will. It may be that:-
The deceased did not completely understand what they were doing when they drafted their Will.
Despite the wishes of the deceased, they had a moral duty to leave you with a share of their estate.
The deceased was unduly influenced by a third party.
The beneficiaries cannot agree on what is to happen to the estate property.
There have been unauthorised or unfair transfers of assets during the life of the deceased.
The executor appointed under a Will has apparently influenced the testator in making the appointment or apportioning the bequests.
A home-made Will is deficient in some way, i.e. there is ambiguity in the terms of the Will, doubts as to how it was executed by the deceased, or issues of undue influence, duress or even forgery.
Our team has a wealth of experience in dealing with deceased estate disputes. Whatever the circumstances, we will ensure that you get your fair share of the estate. Call Nyst Legal on 07 5509 2400 to arrange a confidential initial consultation. Our expert lawyers will provide you with the right advice on whether you are able to make a claim.
Acting as Executor of a Will
If you have been appointed the Executor of a deceased estate, it will be your duty to manage the estate for the beneficiaries.
Administering a deceased estate can be a time consuming and difficult task for an Executor. Ordinarily it will include:-
Obtaining a grant of probate from the courts;
Interpreting the wishes of a deceased under the Will;
Ensuring that the estate locates and realises all of the deceased's assets, in every jurisdiction;
Attending to the careful distribution of those assets to all beneficiaries pursuant to the Will;
Considering claims against the estate;
Considering various legal and accounting issues with a view to maximising the return to the beneficiaries;
Attending to the sale and/or assignment of assets; and
Managing assets under a testamentary trust.
This can sometimes be a lengthy and complex process, particularly if the estate is large and contains a broad range of assets. It is important that you obtain proper advice and support from competent lawyers to ensure that you not only maximise the return to the beneficiaries, but comply fully with your duties as Executor and trustee of the estate.
If you require advice in respect of the management of an estate, call Nyst Legal on 07 5509 2400 to arrange a confidential initial consultation to discuss your personal circumstances. We can provide you with the specialist advice and assistance you need to properly administer the estate.
Protect your wishes today by calling us for an initial consultation.
Making your Will
Making your Will raises issues that you might not want to think about, but it is important to make a Will so that you can make your wishes known to the people who are closest to you. You can specify what you want to happen to your property. You can also use your Will to say what you would like to happen to your body and you can appoint guardians to care for your children if you have any.
Cost
The cost will vary depending on the complexity of your circumstances.
Before getting started
You will need to know who you want to appoint as your executor, and what you would like to happen to your property.
What happens if I die without a Will?
View our video playlists: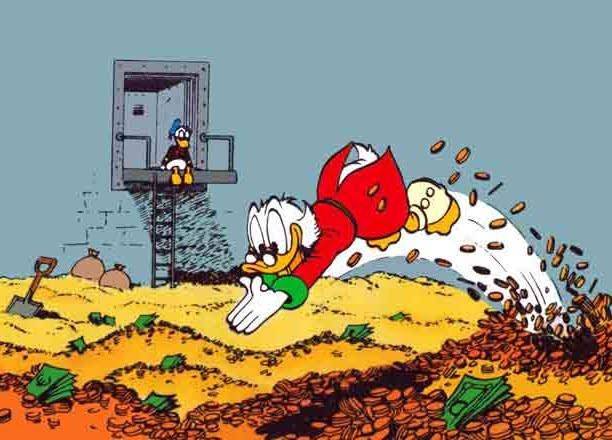 As anyone can tell you, the property market is going absolutely gangbusters right now. So much so...
read more