Everyone who's ever punt-kicked a Sherrin has chimed in to have their say on the recent brew-ha-ha between the West Coast Eagles and the Fremantle Dockers. But the controversy may be set to spread far beyond Aussie rules football.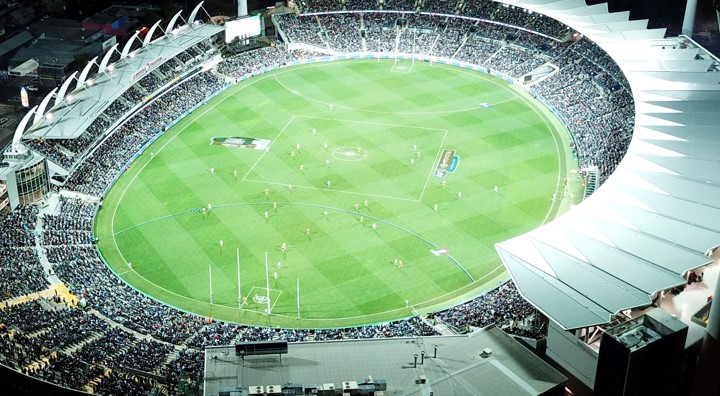 Photo by Daniel Anthony, Unsplash
For those who don't follow the AFL, in round 20 of this year's AFL clash between the two sides, an incident occurred roughly 15 metres away from the ball, in which the Eagles' 26 year old wingman Andrew Gaff seemingly out of nowhere punched 18 year old Fremantle rookie Andrew Brayshaw in the face. The now-infamous hit left young Brayshaw nursing a broken jaw, and has left him sidelined for the rest of the AFL season.
Perhaps not surprisingly, outrage ensued from coaches, players, staff, pundits, commentators and anyone else who's ever followed the footy, each throwing in their 2 cents worth on what penalty Gaff should receive for his actions, none more loudly and virulently than the Fremantle fans. So far, Mr Gaff has only been handed an 8-week suspension by the AFL Tribunal – the heaviest ban handed out by the AFL over the past 10 years – but some fans remain incensed and have gone as far as to call upon the Victorian Police Service to lay criminal charges against Mr Gaff.
It's not the first incident of its kind to crop up in the AFL. In 2008, Sydney's Barry Hall copped the lesser penalty of a seven-match ban for his infamous full-blooded blow on West Coast's Brent Staker, which sparked similar calls to be made for criminal charges. At the time, many were quick to cite the 1985 precedent in which AFL legend Leigh Matthews committed a similar act in punching Neville Bruns to the face, likewise leaving his victim with a fractured jaw. On that occasion, Matthews was charged with grievous bodily harm to which he pleaded guilty. And of course the list goes on, with the long line of violent transgressions regularly arising in codes such as rugby league football demonstrating the controversy is certainly far broader than AFL football.
But the difficulty in prosecuting incidents that happen in the context of a robust sporting clash is that, by willingly involving themselves in the contest, the participants impliedly consent to the incidental assaults that will inevitably occur as a natural part of the push and shove of physical competition. An assault is only unlawful if there is an absence of consent, and so, for example, if two pugilists engage in a boxing match they impliedly consent to their opponent assaulting them, making all such assaults totally legal. The controversy arises where assaults in a sporting context fall clearly outside the rules of the contest, and the argument goes that any assault outside the rules without consent, should be prosecuted. The problem is that, in sports like football, such incidents are rarely clear-cut, and invariably call for close and careful consideration of a myriad of legal defences, including provocation, self-defence, defence of another and accident.
Despite those difficulties, many commentators are calling for Mr Gaff to be prosecuted, including experienced Melbourne-based QC, David Galbally. "Looking at it, it's a very serious assault," he reportedly told Fairfax journalists. "If you were just on the street and committed something like that, a judge would look at putting you in (jail). You would really run the risk of either getting a suspended sentence or getting a small stint," he reportedly told Fairfax Media. "He would be very hard-pushed to get a penalty that didn't have a record for an assault like that — unprovoked."
While Mr Galbally QC may well be right, the simple fact remains the incident didn't occur on the street. It happened in the context of an adrenaline-charged sporting contest between two first-class professional football teams, played out in front of tens of thousands of fans, in a powder-keg situation filled with pressure, intensity and physicality. So the question of whether Mr Gaff should be prosecuted or not perhaps remains a difficult one. But one thing is for sure and certain – if he were to be prosecuted, there would be plenty more to follow.
Jonathan Nyst
Associate, Criminal Lawyer, Gold Coast and Brisbane