Over the break I dropped in for a day of musical mayhem at the annual Falls Music & Arts Festival at Byron Bay. There was loads of good music on offer, plenty of deep-fried food, some cool pop-up bars and, as the advertising blurbs promised, "loads of other awesomeness." I quickly noticed however that the fun-filled affair was not necessarily so awesome for all involved. As I arrived at the gates I witnessed the all-too-familiar sight of a shirtless festival raver, bailed up by police, with two sniffer dogs crawling all over his pants.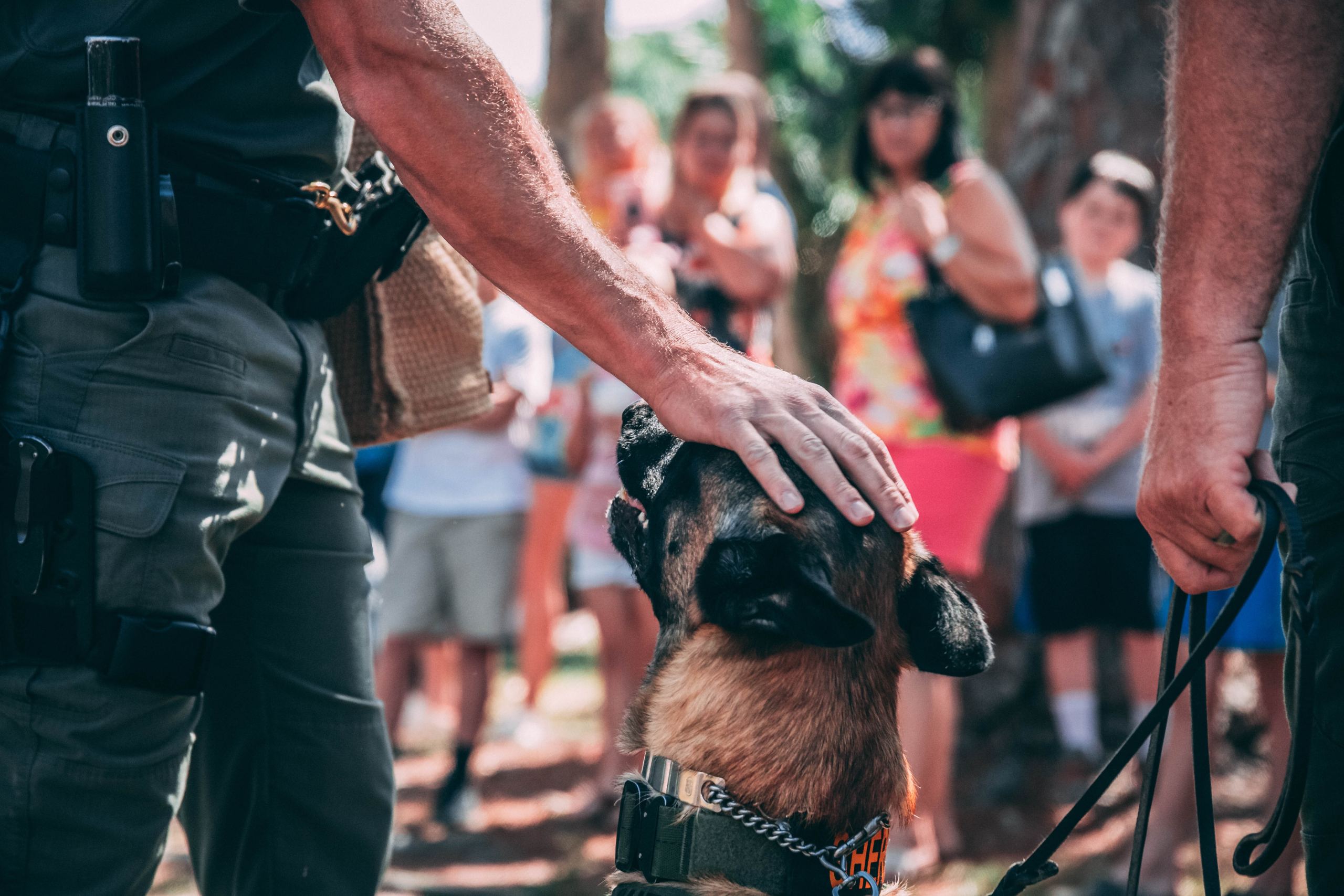 Photo: Jason Jarrach
Source: Unsplash 
These days, the use of police dogs at music festivals has become quite routine, but it seems there is still much confusion, and occasional outrage, about their deployment.
Both in New South Wales and Queensland a police officer can detain and search anyone they reasonably suspect to be in possession of drugs, and they regularly exercise that power at festivals. The question is, what constitutes the requisite "reasonable suspicion." The answer is potentially lots of things but, in Queensland at least, they include the "indication" of a police drug detection dog.
If a sniffer dog "indicates" to its handler someone has drugs on them, that's enough, as a matter of law, for police to form a reasonable suspicion sufficient to empower them to detain and search the suspect.
During last year I got a frantic call from a young professional man detained at a Queensland rock concert by a couple of Dog Squad police wanting to search him for drugs. The culprit in question was a highly-respected young partner in a UK-based IT firm, who adamantly assured me he was a clean-living, teetotaling, cat-loving, marathon-running straighty-one-eighty – hardly what one might consider the usual suspect.
When he arrived at the front gate with friends, he was accosted by two policeman, and their obviously-agitated police hounds, and was now outraged by the prospect of ignominious public detention and search, based on no greater evidence than the fact the police dogs had greeted his arrival with uncommon interest.
"They can't just pull me up and search me, surely," he protested, going on to speculate whether the dogs' agitation was due to the fact he had spent that morning cuddling his friend's tabby cat, curled up on his knee. The answer, unfortunately, was both yes and no. Yes, the police had to have a reasonable suspicion before they could detain him or search him; but, under the Police Powers and Responsibilities Act, if the police dogs "indicated" he had drugs on him, that was enough for a reasonable suspicion, which meant they could go right ahead and search. Clearly the pooches' excitement indicated they had detected something, but whether that something was a dangerous drug, or just tabby cat hair, was up for debate. Since neither of the dogs in question could tell us exactly what it was that had so sparked their interest, there was no ready answer.
Fortunately, good sense ultimately prevailed and, after more private, sensitive and discrete police enquiry was made, my outraged client was duly released, his dignity intact.
So what's the moral of the story? Next time you go to a music festival, make sure you first take the dog biscuits out of your pocket.
Jonathan Nyst
Gold Coast Lawyer